Digital Process Documentation,
Can be your First Step in your Industry 4.0 Jouney
Shop floor documention, like setup sheets or work instructions, is something everyone could do better.
Our Digital Process Documentation solution is a great way to start your journey. So, if you are not ready to go all in with RevolutionCore™, digital documentation is a great first step. This solution is uniquely suited for digitizing the shop floor documentation that makes it possible for an operator to be successful. It makes your documentation searchable and accessible and provides immediate ROI.
In-Browser Document Creation
Revolution Process Documentation™ provides a modern and intuitive In-Browser web interface to Create, Edit, make quick adjustments and View your digital documentation from any device.
Easily incorporate rich media like MP4 video and add supplemental files like drawings, program files, digitized handwritten notes, pdf's and model files.
All your critical process data is now in one place!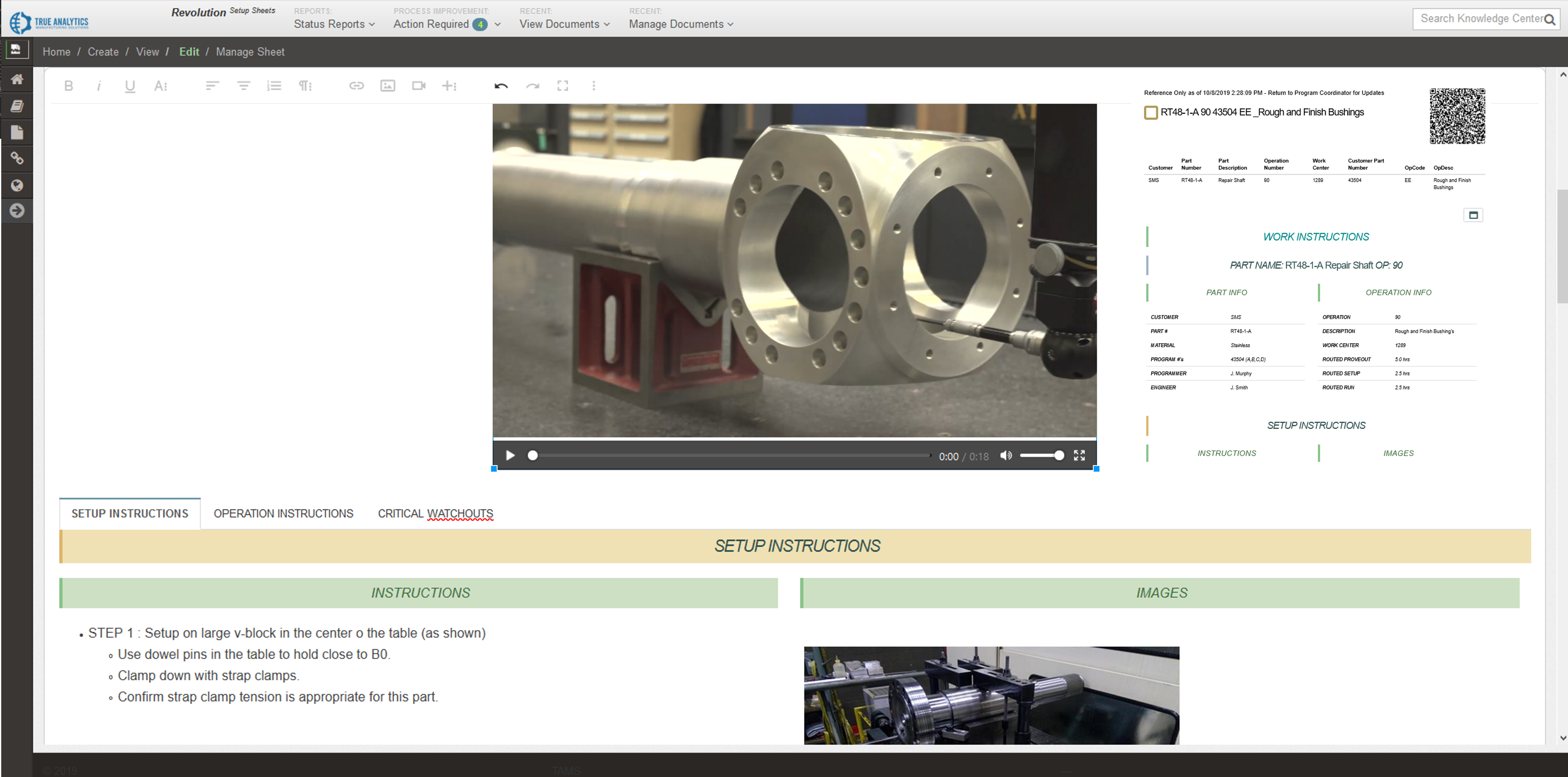 Search
Simple and sophisticated search features come with the system out of the box.
We can also integrate with your existing systems to provide a completely connected ecosystem so that the application is synchronized with everything you and your team are already comfortable with!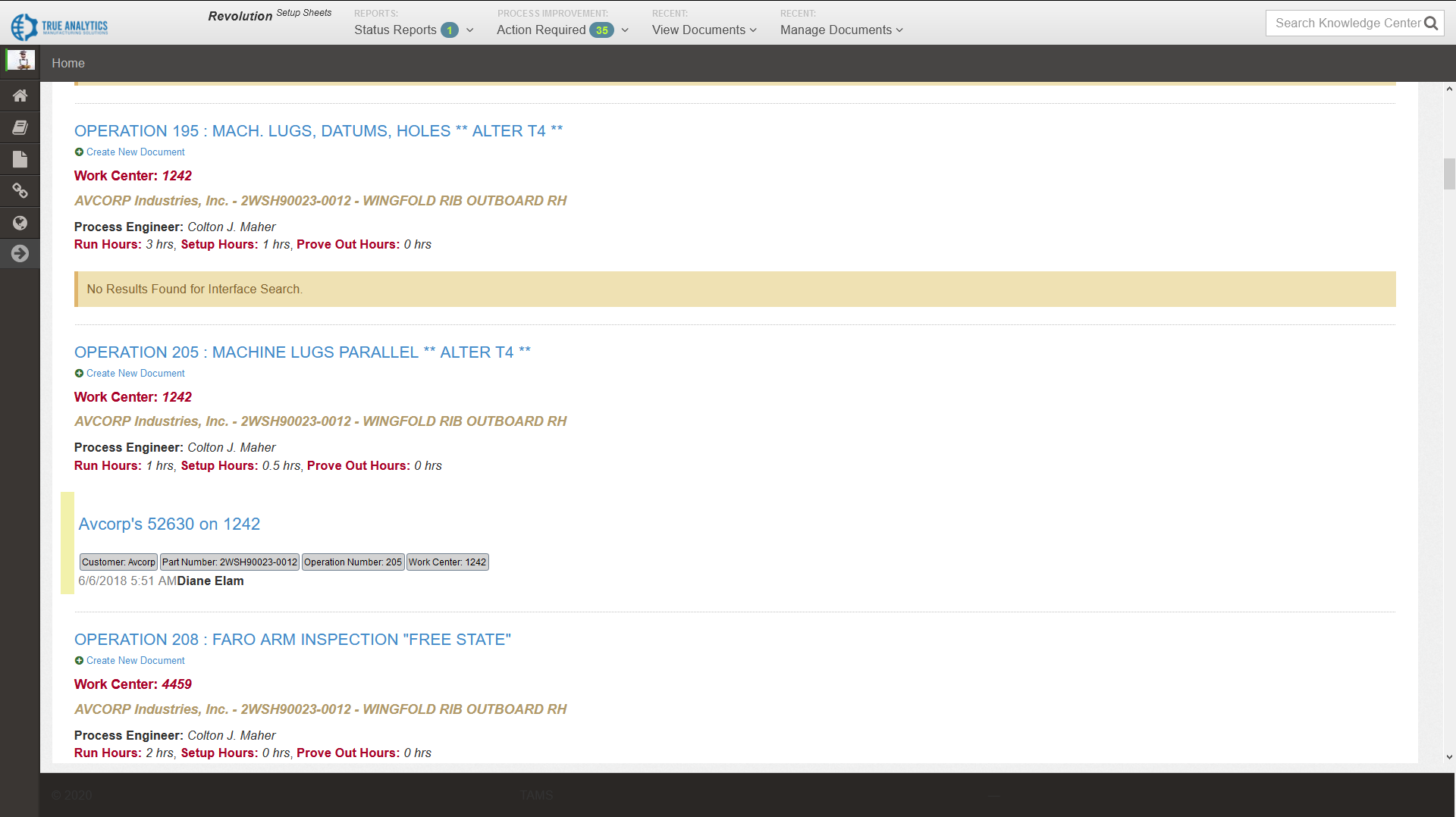 Revision Control & Approvals
Revolution Process Documentation™ stores the complete history of your documents, so you will never lose anything. We make it easy to understand the complete life of a document and compare what changed between one revision and the next.
The application integrates an approval workflow for document approvals and allows you to configure your own multi-level approval process.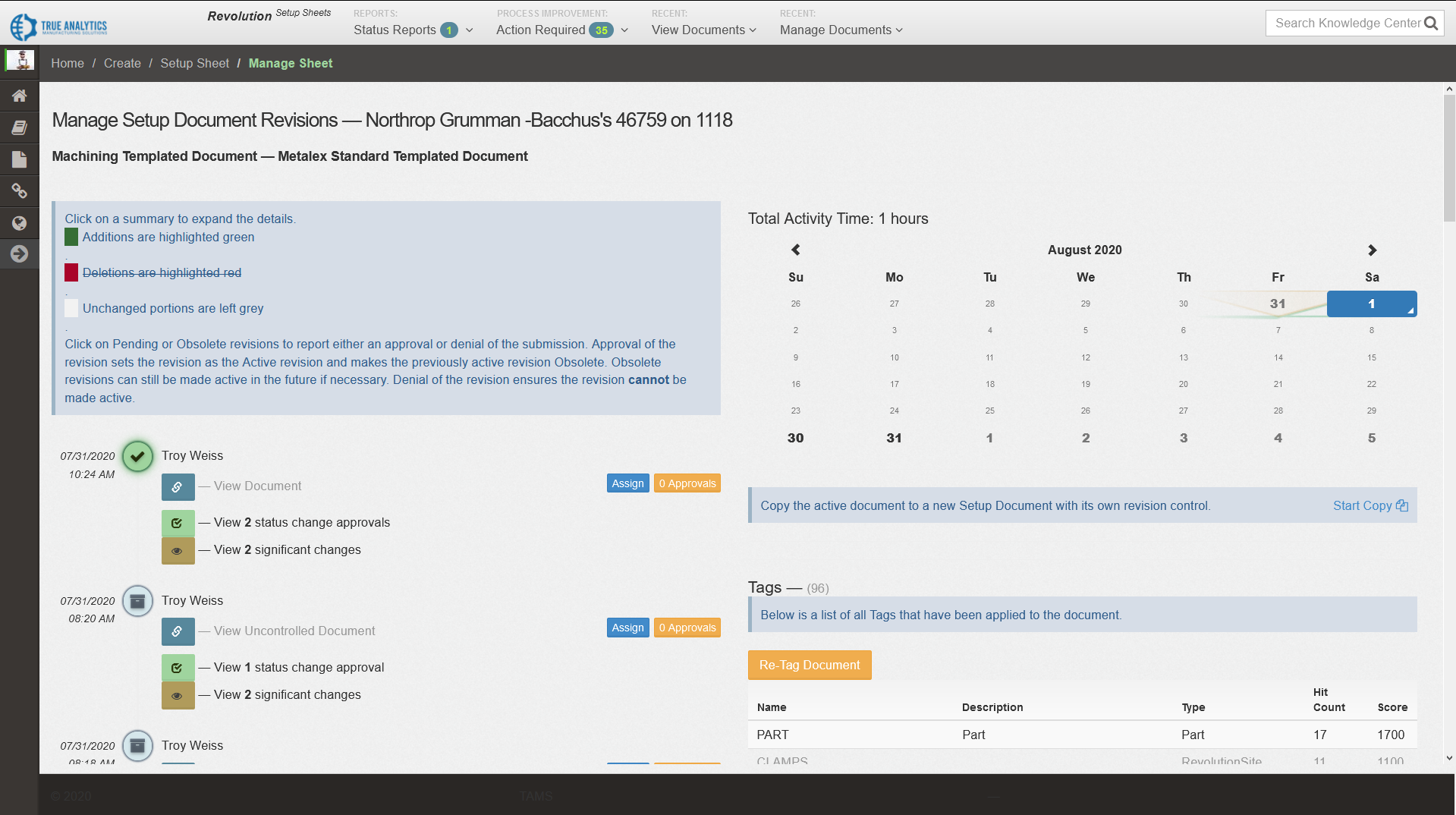 System Integration
As with the RevolutionCore™ product, our digital process documentation application was designed for complete system integration. True Analytics goal is to make data accessible to the people that need it, when they need it.
Tool Data Management, ERP, Quality and CAM systems are just some of the integrations we have done for our customers to both simplify the creation of a document as well as enable direct connections to other systems to ensure the shop has the most updated 'real-time' information about their process.
This is an Integration platform designed by the best system integrators in manufacturing!