RevolutionCore™,
Provides everything you need to Manufacture a
Digital Transformation
RevolutionCore™ is the most advanced IIoT platform for discrete manufacturing.
We're the proven solution for the most complex manufacturing environments. From high precision contract machine shops to major U.S. Defense Contractors, RevolutionCore™ is actively solving problems for the shops that have the most mission critical task.
Configurable Dashboards
Display what is important to your shop and enable real-time insight that helps you achieve your unique production requirements.
Utilization, Efficiency, Productivity, OEE, Tool Life, Tool Cost, Process Specific Goals, etc. Your problems might be unique so the dashboards in RevolutionCore™ are configurable to those unique needs.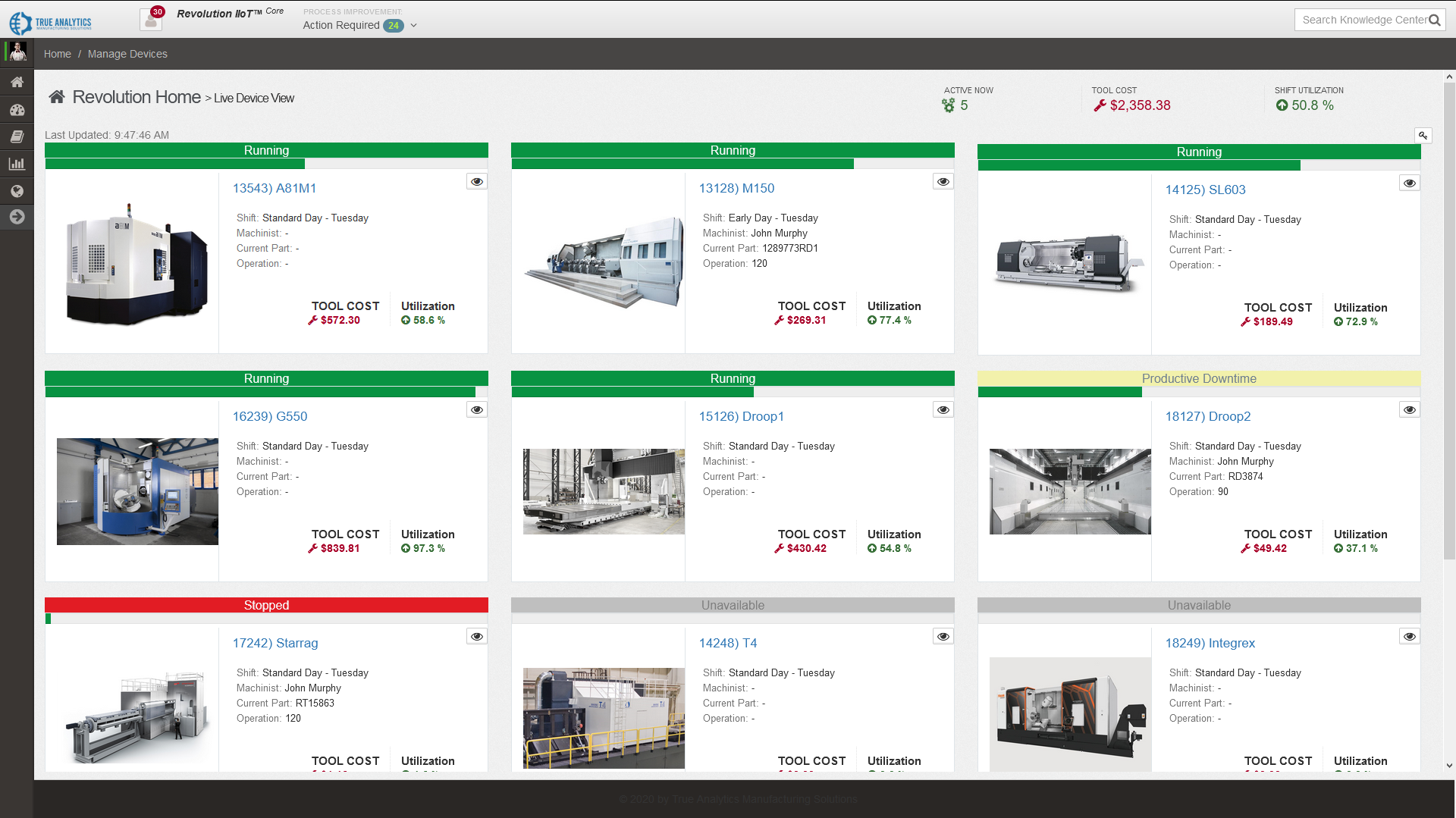 Process Improvement - Actionable Insight
Processes, Tools and Potential Improvement.
RevolutionCore™ provides a unique level of insight that is actionable on day 1. It makes the raw machine data relevant to the things that make sense to you, your engineers and your shop.
There is a place for generalized metrics, but if you want real results use RevolutionCore ™ to give your team a deep understanding into every intricate detail. Then use this insight to improve your processes. RevolutionCore™ makes it easy for you to focus on what will make the biggest impact!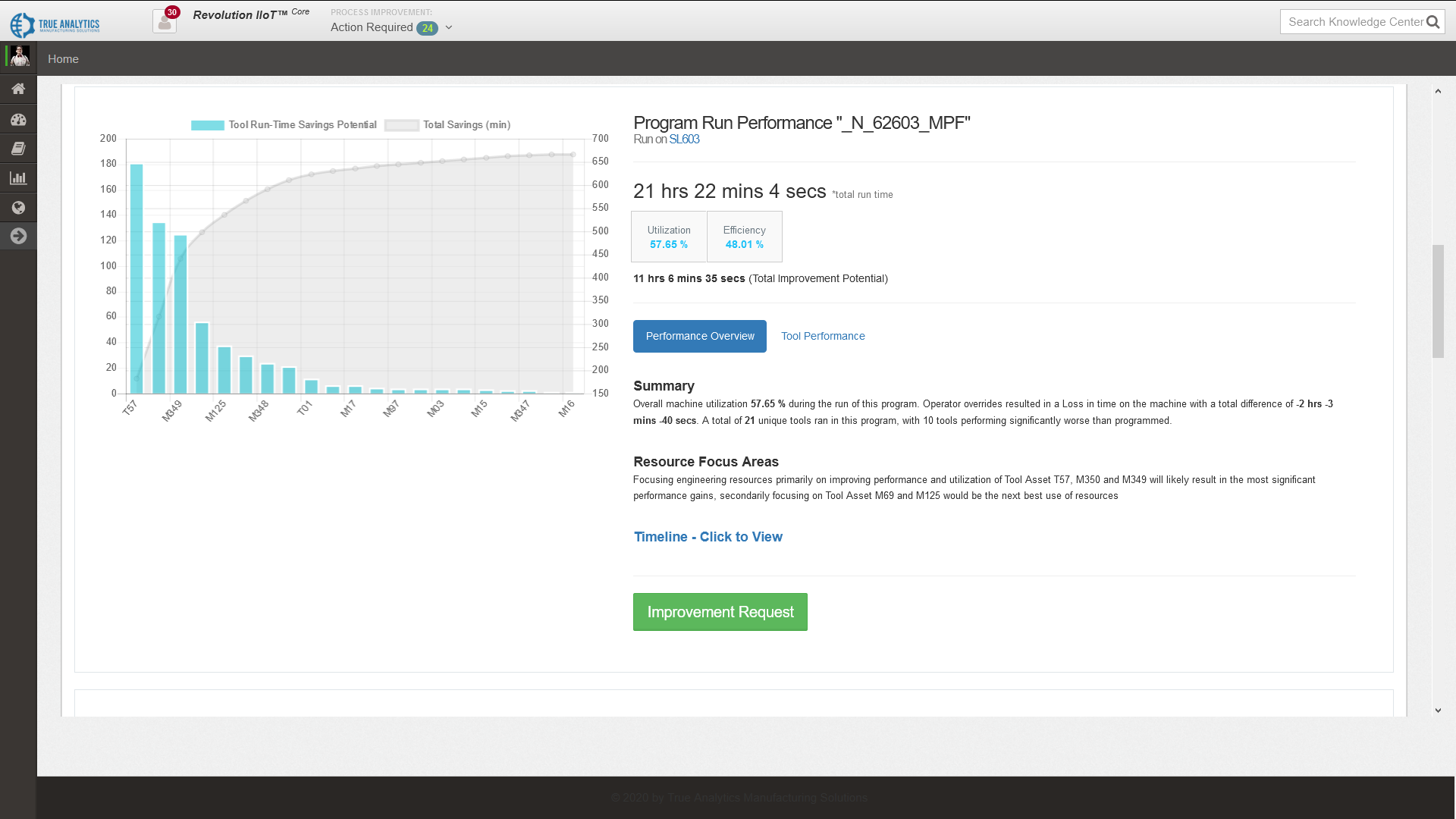 Complete System Integration
Make data accessible to the people that need it, when they need it. RevolutionCore™ was designed from the ground up for complete system integration.
Tool Data Management, ERP, Quality, Scheduling and other disparate data systems can be easily Integrated into our application providing a single interface for your shop to access the data they need.
RevolutionCore™ is an Integration platform designed by the best system integrators in manufacturing!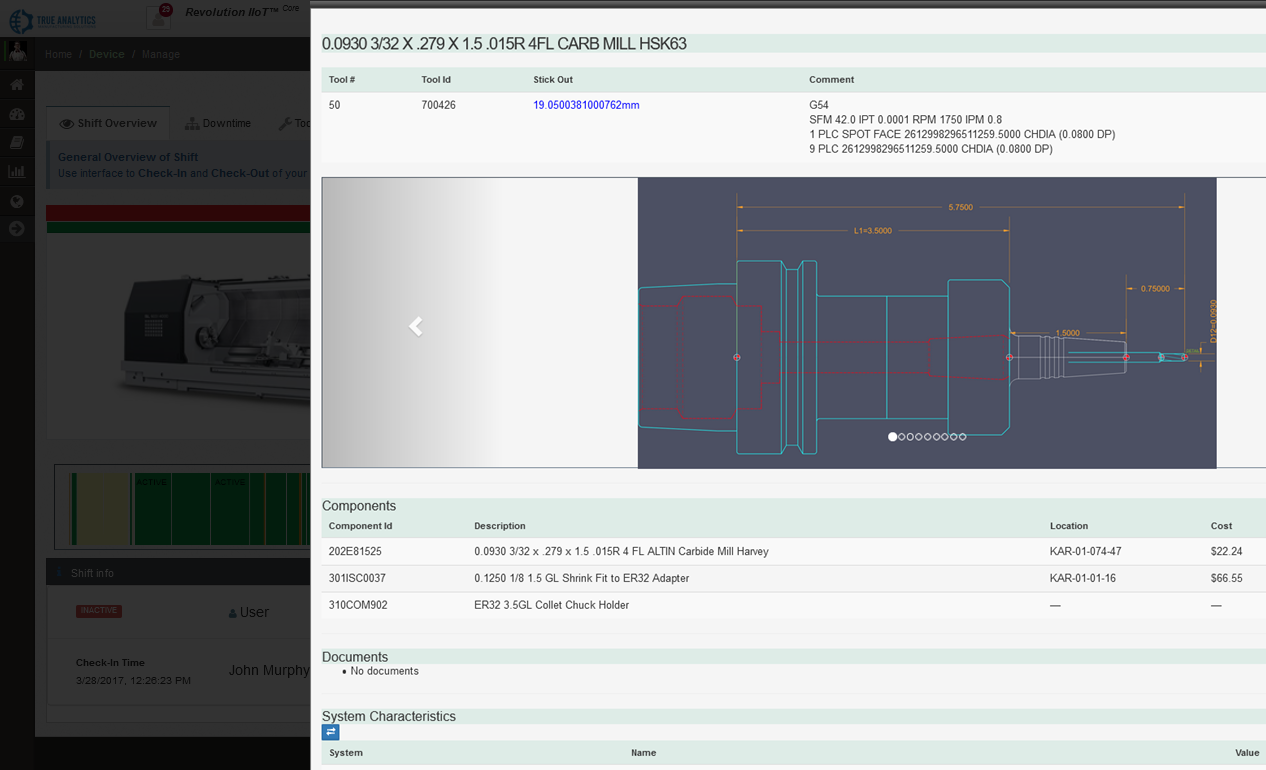 Digital Threads - The Tribal Knowledge Solution
Weave your data into the most neatly organized 'Digital Thread' to manifest a competitive advantage for decades!
For our customers, the Digital Thread isn't an unachievable theory, it is a well-designed feature that enables them to turn Tribal Knowledge into Company Knowledge. It is incredibly powerful, it is simple, and it makes achieving a real-world "Digital Thread" more than manufacturing theory!